The facility enclosures are equipped with state-of-the-art, java-based, web-cameras with 26x optical zoom. Users can see into the enclosure and monitor their apparatus even when the beam is running. These cameras can be accessed from onsite or via the Virtual Private Network (VPN) when not onsite.
(Note, the links for the cameras 1-4 use Java applets and will not work in Chrome web browser. Use this simple viewer for Chrome, Firefox, and Safari. Click on image to get to camera controls. Use links below for Internet Explorer and Microsoft Edge.)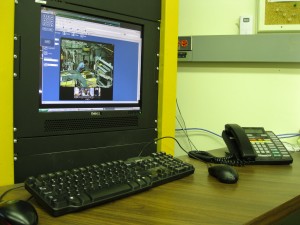 A digital camera is also available to users from the FTBF coordinator to take pictures of an experiment, set-up or collaborators. FTBF management encourages pictures. With the experiment's permission, pictures may be posted on the FTBF website.